The first edition of the Vintage MTB Festival will take place in the Belgian Ardennes on the saturday 14 and sunday 15 August 2021 in Martué (Florenville, Belgium), with a large camping site along the Semois river, with an impressive network of trails in the Natural Reserve "Les Epioux".
Happy New Year 2021!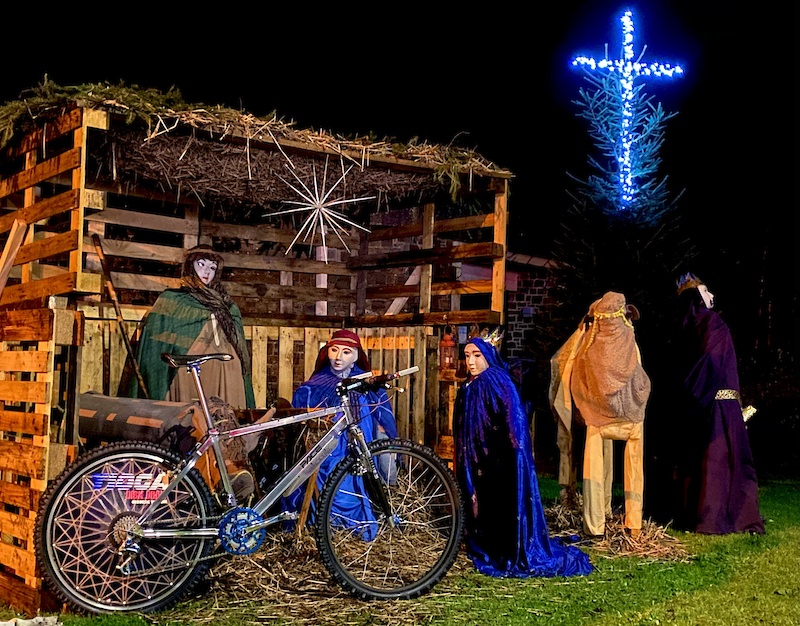 Source: http://www.retrobike.co.uk/forum/viewtopic.php?f=1&t=421533&start=10
Location
A camp site along the Semois river, owned by the Marticote.
Martué is located at the entrance of the Natural Reserve "Les Epioux", at the beginning of the Belgian Ardennes, here the viewpoint "Le Rocher du Chat".
Activities
Pre-2000 mountain bikes (open to other non-vintage bikers as well)
Camping, belgian beers and fun
Along the Semois river, Natural Reserve "Les Epioux"
Marked trails of different distances
Grouped rando on the Saturday and Sunday
Market and exchange of Vintage bike parts
Repack Race remake
Easy loops for testing bikes
Exposition by the MTB Museum Arnhem
Quiz Jeopardy tombola
Projection of Vintage MTB movies
14 august Fireworks
Quote
"If you talk to anybody who's restoring old bikes or collecting old bikes, 95 percent of them tell you that's exactly why you do it: because they want the bikes they couldn't have as kids."

— Mike Wilk interview in CyclingTips "The refurb man: Building and riding mountain bikes from the good old days"
Registration
Register your interest on the Facebook event page. We are preparing a proper registration form, together with a fixed fee for both days (including a BBQ for the Saturday evening, and farm Breakfast for the Sunday, and a T-shirt).
Schedule
Friday 13 August 2021
10h00-20h00: Build up of the site, volunteers needed, camping already possible
Saturday 14 August 2021
09h00-14h00: Vintage expo and Spare Parts market
14h00-18h00: Vintage randoride (group start on 35km loop)
18h00-20h00: Barbecue
20h00-21h00: Vintage Jeopardy Quizz
21h00-22h00: Vintage MTB movies
22h00-00h00: Fireworks
Sunday 15 August 2021
08h00-10h00: Breakfast
10h00-16h00: Vintage randoride with a Repack Race segment (group start on another 35km loop)
16h00-18h00: More beers and closure
18h00-20h00: Unmount
Partners
Contact
Expanzik asbl
Benjamin Henrion
Email: zoobab at gmail.com
GSM: +32-484-566109